Is Your Loved One Afraid of Elder Care?
Elder Care in Alexandria VA
Many times family caregivers know that it's time to hire home care providers, but their elderly loved one is dragging her heels. Sometimes the reasons are obvious, but more often, your elderly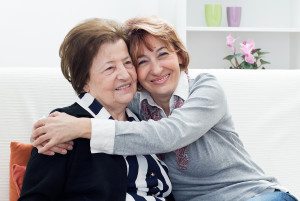 loved one may just put her foot down and refuse to even talk about the subject. So what could be the reasoning behind these fears?
Losing Her Independence
One of the bigger fears that elderly loved ones have when it comes to elder care services is that this means that they can no longer be independent. It's important to make sure that your loved one understands that the point of having these services is that she can continue to be independent. In some cases, she may even be less dependent on family members for things such as transportation or other issues. Having in-home care providers available also often means that your loved one can stay in her own home longer than she might have been able to do without that extra help.
Strangers in Her Home
It's one thing for your loved one to depend on you or other family members, but having strangers coming into her home may be really uncomfortable for her. One of the ways that you can help to combat this argument is that the senior care providers are experienced in providing care to the elderly and they are well vetted. If it makes your loved one more comfortable, you can agree to have care providers there only when someone else that your loved one trusts is also there. Then, as the relationship builds, that can taper off.
You Won't Be Around
Another big fear is that you've hired elderly care providers specifically so that you don't have to be there anymore. Your loved one may fear that as she becomes more used to having care providers around, she'll never see you anymore. It's important to reassure your loved one that this isn't the case at all. Having care providers available actually means that you can spend more quality time with your elderly loved one.
Talk to your loved one to determine if any of these potential fears are what's making her feel apprehensive about having elderly care providers around. Once you know what's really going on, you can reassure her properly.
If you or an aging loved one are considering elder care in Alexandria, VA, call the caring staff at Medical Professionals On Call today. 703-273-8818
Latest posts by Michelle DeFilippis
(see all)