What Can You and Your Elderly Loved One Do with Family Photos?
Caregiver in Springfield VA
As your elderly loved one's family caregiver, you probably find yourself looking for activities that you can do together. If you have quite a few family photos floating around, you might want to sit down with your elderly loved one and do one or more of the following with them.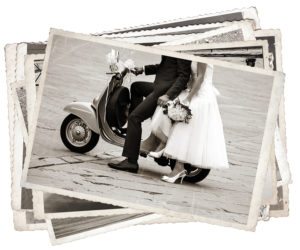 Organize Them into Albums
All too often, family photos end up stored in drawers or cupboards and no one has the time to put them into albums in order to preserve them. You and your elderly loved one can volunteer to do this for the rest of the family or to simply do this with her collection of photos. As you sort them into different albums, you can arrange them according to all sorts of different criteria.
Sort Them Digitally
Digital photos give you the opportunity not only to organize and to sort the photos themselves, but they're so much easier for you to share with other members of the family. Consider setting up online photo albums for the photos. You can then send the link to all of the various members of the family so that they can enjoy them, too.
Use them to Remember Family Stories
Especially when an elderly loved one has memory issues, family photos can help her to remember details and stories about her past. Some of those stories may be ones that you've never even heard before. This is a great opportunity to make an audio or video recording, too. That way you've got those stories for future generations.
Create Gifts for Other Family Members
The best part about going through old family photos with your elderly loved one is that you can use those photos to make gifts for other family members. Choose frames that really show off the photos to their best advantage and give them to family members for special occasions. With the advent of digital photo gifts, you can also do things such as putting favorite pictures on a blanket or some other item to commemorate them in other ways.
Talk to your elderly loved one about other activities she might enjoy using family photos to come up with additional ideas.
If you or an aging loved one are considering caregiver services in Springfield, VA, call the caring staff at Medical Professionals On Call today. 703-273-8818
Latest posts by Michelle DeFilippis
(see all)