Making Preparing for a Move as Simple as Possible
Senior Care in Vienna VA
Moving can be a thrilling experience, but it can also be a frustrating and overwhelming one when not managed properly. This is especially true when you are preparing a move for a senior. As their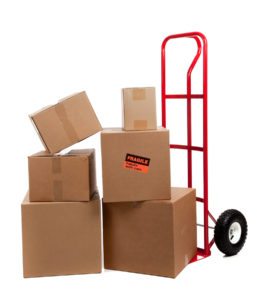 child you love them and want was is best for them, and as their caregiver you want to ensure that they are managing this potentially stressful transition in the healthiest way possible. Accomplishing both goals requires preparation and planning to ensure a move that is smooth and successful.
Use these tips to help prepare for a move with your elderly parent that is as simple as possible:
Make it a discussion. Open the lines of communication with your elderly parent and discuss the need for them to move in a way that is compassionate, supportive, and gives your parent plenty of space to discuss their feelings with you. This will help them to feel more like they are a part of this experience rather than being told what to do.
Clear out first. Before you pack a single box, go through the home and eliminate as much that will not go with your parent as possible. This will help to simplify packing later and give both of you a sense of accomplishment seeing how much progress you have already made.
Finish what you start. It is much more difficult to see progress when you are moving around the house packing random items at a time. This can make the process frustrating and seem like you are not getting enough done. Instead, plan to pack each room in its entirety. Start with the rooms that are least used by your parent, such as the attic and the basement, and complete each before moving on to the next. When you are finished, move out all of the boxes, clean the room, and then close the door to indicate that you are done with that space.
Label thoroughly. Start preparing now for an easier unpacking later by labelling all of the boxes carefully. Rather than just putting a vague descriptor on the box such as "bedroom", be specific about what is inside, such as "winter clothing". This will help you to arrange the boxes as you unload them from the truck or car, and make unpacking faster and more efficient later.
Moving can be a stressful time for your elderly parent. With your help and the help of a senior care provider, however, this process can be simpler and more beneficial for everyone involved. A senior home care services provider can be with your elderly loved one throughout the experience, helping them to feel safer and more secure, and keeping them out of the way so that you can get through the move as easily as possible. This care provider can help your parent to maintain their routine as much as possible so that they can stay healthy, calm, and focused on the good that will come from this new chapter.
If you or an aging loved one are considering

senior care in Vienna, VA,

call the caring staff at Medical Professionals On Call today. 703-273-8818
I graduated with a BS degree and had been selling medical equipment to hospitals, clinics and technicians. More recently, a family member was diagnosed with dementia and we, as a family, realized we were not prepared t care for her. We were thrown into that whirlpool of hospital stays, 24/7 live-in care, skilled care, caring for mom ourselves and finally, now daily home care. This was such a stressful time that I started thinking there had to be other people, other families as overwhelmed and unprepared as we were.

Medical Professionals On Call has such a caring, professional staff who are available to step in with whatever level of care necessary for loved ones and to relieve you of that stress.
Latest posts by Michelle DeFilippis (see all)