How to Make Time for Happiness as a Busy Family Caregiver
Caregiver in McLean VA
When you're super busy, it's not easy to see where or how you can make your life happier. You may want that, but you have to be practical about how you set out to make time for happiness.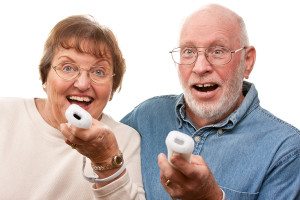 Look for Happiness
Sometimes it's difficult to see the happiness that you do have if you feel that you're surrounded by doom and gloom. So the first step is to start looking for the happiness that you already possess. Look for the happy parts of everyday moments, like spending time having coffee in the morning with your elderly loved one.
Add Laughter to Your Day
How much are you laughing? The more you laugh, the better you'll feel, so it's important to start laughing more. Watching funny movies or even just spending time with loved ones playing and making each other laugh can be enough to add the right amount of laughs to your day.
Keep a Gratitude Journal
If you're finding it difficult to see the things in your life that already make you happy, a gratitude journal can help you to focus in on the good things. Start out simply by writing down one to three things that make you happy. You don't have to worry about writing out full paragraphs unless you want to. As you become more proficient at keeping a gratitude journal, you might want to expand it.
Meditate on the Things that Make You Happy
Take a few minutes right after you wake up or before you go to bed at night to meditate on the things that make you happy. This doesn't have to be complicated, either. Simply focus on each thing, reminding yourself why it brings happiness to your life.
Add More of the Activities that Make You Happy to Your Schedule
If you're not doing more of the activities that you love and that make you happy, ask yourself why. If the reasons are something that you can resolve, do so. Find a way to add more of the activities that make you happy to your schedule.
Take Time for You
Above all, make sure that you're taking plenty of time just for yourself. That can be really difficult as a family caregiver, but that's where other family members and elderly care providers can come in. Set up a schedule where you have someone who can cover for you and then take time for you.
Making a conscious effort to be happier can make a big difference.
If you or an aging loved one are considering

caregiver services in McLean, VA

, call the caring staff at Medical Professionals On Call today. 703-273-8818
Latest posts by Michelle DeFilippis
(see all)